Subcon returns on 4-6 June 2019 and is once again set to take place at the NEC, Birmingham. Now in its 43rd year, the show remains the UK's only dedicated event that enables subcontract manufacturing buyers to source suppliers, benchmark capabilities, and form new manufacturing partnerships.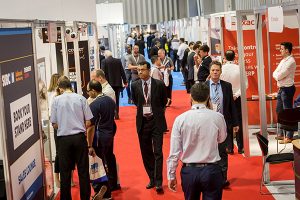 Against a backdrop of profound uncertainty and change within the engineering and manufacturing industries, Subcon 2019 will show how the industry continues to innovate and deliver maximum value, with three events in one venue.
For 2019, Subcon has unveiled a new opportunity to support engineering entrepreneurs. The Launchpad and Launchpad Awards will showcase cutting-edge innovations from across the industry with dedicated space at the event for specially selected start-ups.
According to the organisers, the Launchpad aims to propel manufacturing and engineering-based start-ups by giving entrepreneurs an opportunity to share their innovations with thousands of professionals who have the power to guide them to success. The showcase and awards will deliver a platform for eight engineering start-ups, with a £10,000 prize package to the winner.
As with every previous year, Subcon will deliver the contacts, connections and content that engineering and manufacturing businesses in the UK need to succeed. Visitors will be able to harness new innovations from over 300 suppliers that can help increase capacity, optimise productivity and improve flexibility, while driving down costs to stay competitive in a global market.
Ahead of the event this year, the Subcon team hit the road and spoke to exhibitors across metal fabrication, 3D printing, measurement and other sectors. As this diversity of exhibitors shows, there will be opportunities to forge strategic partnerships and improve existing processes.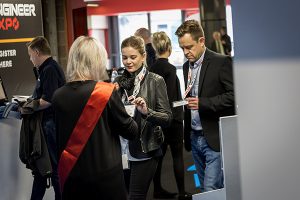 Among those returning to the event this year is Goodman Metal Works, a Nottingham-based, full-service metal fabrication company. Director Richard Goodman explains what keeps the firm coming back: "It is a compact event, spread out over three days, so it is a very easy way to meet important contacts."
The story is similar for 3D printer reseller Laser Lines, based in Banbury. This year at Subcon the company is debuting not only new machinery but new materials. Mark Tyrtania, sales director, explains that for Laser Lines "Subcon is the right mix of visitors from varied industries. My top tip is to arrive early and leave late."
Based in Smethwick, Metpro has grown to become a leading supplier to the mechanical and electrical market in the UK. Marketing manager Jacob Rudge outlines that the value of Subcon is the quality of people who attend: "The majority of our conversations have been with key decision makers; some of the most successful outcomes we've had throughout the years have been from just striking up these conversations."
To maximise the value of the event, Subcon is once again co-locating with The Engineer Expo and Advanced Manufacturing Show. The Engineer Expo is designed to deliver the innovation, inspiration and insight businesses need to optimise future engineering and manufacturing strategies. From an exhibition of next-generation design and technology solutions presented by UK ground-breaking suppliers, to a conference programme featuring industry leaders responsible for some of the country's most inspiring engineering and manufacturing projects, The Engineer Expo will keep visitors abreast of the biggest issues around, from Brexit and Industry 4.0, to the challenges of diversity and skills.
The Advanced Manufacturing Show will showcase live demos and the latest efficiency-boosting innovations from hundreds of suppliers. This event is an opportunity to review outsourcing and procurement decisions, and bring tools and technology up to speed, to reduce costs, cut lead times and increase productivity.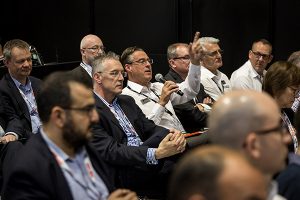 Following the success of the conference programme in 2018, Subcon will also feature presentations from industry pioneers such as Siemens and Rolls-Royce, as well as thought leadership from organisations including Make UK, the Manufacturing Technology Centre (MTC) and WMG (formerly the Warwick Manufacturing Group). A total of 34 sessions will be announced in the run up to the event.
The conference programme will deliver insight on industry issues, with presentations from industry leaders responsible for some of the UK's most inspiring and ground-breaking engineering and manufacturing projects. Speakers confirmed this year include: Brian Holliday, managing director, Siemens Digital Industries, delivering a keynote address covering the latest developments and momentum around Industry 4.0; Mark Ireland, chief engineer, MTC, speaking on the MTC Sit Ski project and the role of collaboration; Stephen Phipson, CEO, Make UK, covering the impact of Brexit and the changes felt throughout the manufacturing supply chain; Riona Armesmith, chief project engineer, Hybrid Electric Propulsion, Rolls-Royce, talking about the development of electric/hybrid aircraft and the E-Fan X project; Lina Huertas, head of technology strategy, digital manufacturing, MTC, covering the technologies set to transform manufacturing; Jeremy Pullen, Sartorious, on what is next for additive manufacturing; Steve Banton, channel manger, ABB Robotics, on the development of cobotics and where it will make its impact felt; Rachel Edes, WMG, on the challenge and opportunity of creating a domestic supply chain for electric vehicles; Nick Hawker, CEO and co-founder, First Light Fusion, on the commercial application of nuclear fusion; and Martin Little, commercial director, Rail Alliance, on the overlooked opportunities within rail.
Gordon Kirk, event director for Subcon, points out that this wide range of opportunities and the chance to see so many diverse companies is no accident: "We are even more aware than ever of the pressures on UK engineering and manufacturing businesses, so we have crammed as much value into the event as we can. From the 34 sessions of The Engineer Conference to the showcase of new start-ups and co-locating with Advanced Manufacturing Show and The Engineer Expo, Subcon 2019 will deliver value to visitors throughout the three days. We are incredibly excited to include so much new material and look forward to opening the doors at the NEC."
For further information www.subconshow.co.uk